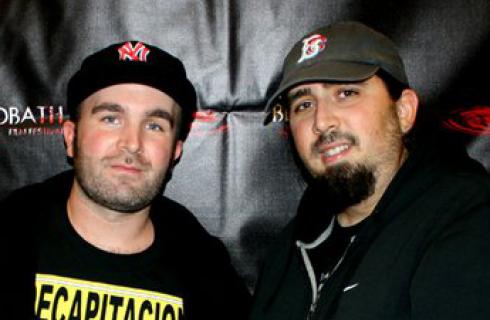 Persoon, tekst Nederlands
The Turnpike Killer, 102 min, USA, Engels gesproken, geen subs, dir Evan Makrogiannis (rechts) & Brian Weaver (links op foto)



Jon Beest is een geplaagd man. Hij hoort stemmen die hem ervan overtuigen dat de vrouwen die hij tegenkomt in zijn leven sletten zijn.
Become a Friend of BUTFF
If you'd like to support us, you could consider donating a small amount, it would be most welcome.
You would get some unique BUTFF gadgets in return.