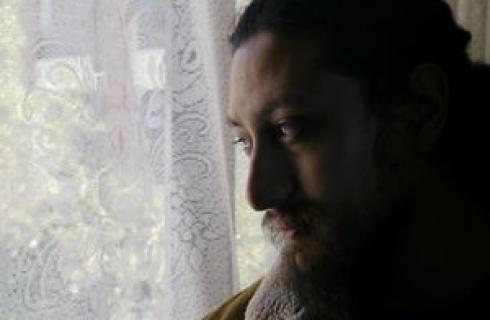 Yerko Espinoza (Santiago de Chile, 1983). At the age of 13 he starts to skateboard and begins his interest for the world of audiovisual arts. Five years later he leaves his home country to make himself a space inside of the professional modality of skateboarding in Spain. He became sponsored by the most famous nacional skateboarding brands, and directed a video that had a great recognition and repercussion in the scope of skateboarding called "TORO SAVAGE".
During his instance in Málaga he studied audiovisual infography, digital editing, photography and musical composition. Later on he moved to Madrid where he finished his studies of professional screenwriter, actor's direction and interpretation. Right now he counts with a half dozen of shortfilms among which appears "NADEZHDA", "SUEÑA", "UNDER THE SUN" that traveled through world festivals with exellent results. In 2011 he founded an independent production called "Malrollo Films". At the end of 2012 he films his debut film in spain called "SIN SANGRE NUNCA" ("NEVER BLOODLESS"). Right now he is filming his second film called
"STEREOTAPE".
Sin Sangre Nunca, zoals de Spaanse titel luidt, gaat over twee buitenlanders, Yerks en Cony die naar Spanje reizen om hun droom te vervul
Become a Friend of BUTFF
If you'd like to support us, you could consider donating a small amount, it would be most welcome.
You would get some unique BUTFF gadgets in return.