Rise of the zombies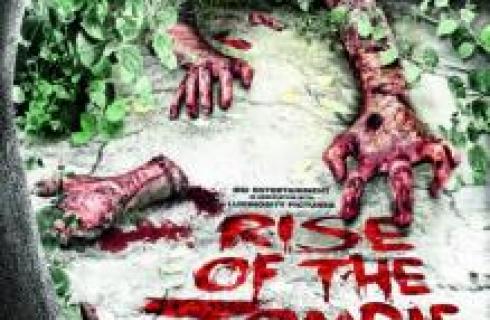 Luke Kenny & Devaki Singh

BUT Filmfestival is extreem blip om de eerste Bollywood Zombiefilm op het grote doek te mogen vertonen. Weliswaar geen keihard mensenvleesknaagfestijn, maar een eerste mijlpaal om Indiaas publiek warm te maken voor wat er nog gaat komen.

Verwacht geen standaard drie uur durend Bollywood musical met zang en dans, maar een moderne variant op zombiefilms in de schitterende natuur van India. World War Z eat your heart out! Full credits to India!

Neil Parker is een gepassioneerd natuurfotograaf die meer aandacht heeft voor zijn dieren dan voor het echte leven. Nadat zijn vriendin het uitmaakt en hij ontslagen wordt, trekt hij zich terug in het isolement en de natuur, zonder te weten welk ondenkbaar gevaar er schuilt.
Rise of the Zombies, 86, India, Indisch gesproken, EN subs. dir Luke Kenny & Devaki Singh
Become a Friend of BUTFF
If you'd like to support us, you could consider donating a small amount, it would be most welcome.
You would get some unique BUTFF gadgets in return.